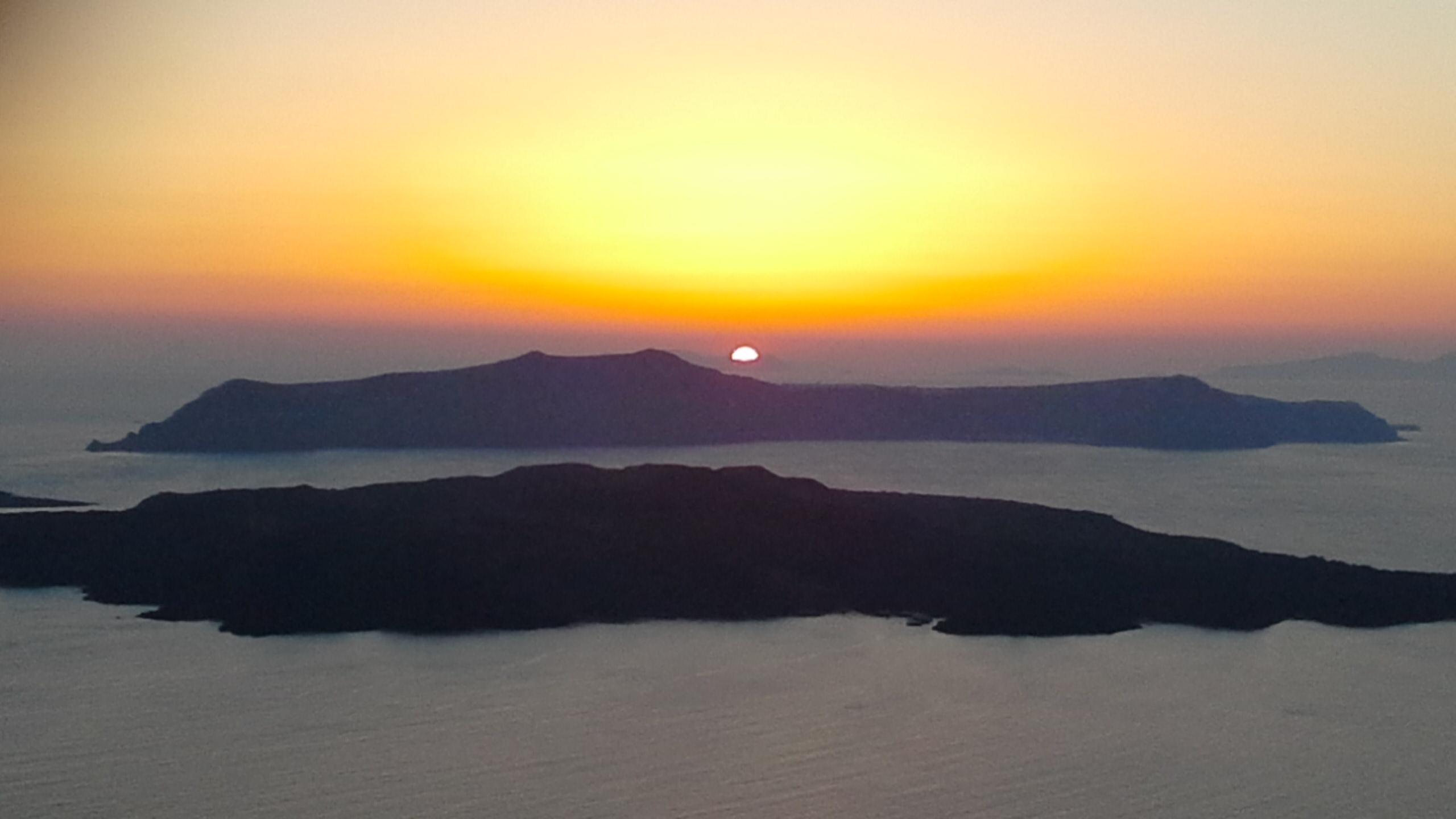 Santorini Villas Honeymoon
Santorini Villas honeymoon suites are the perfect choice for a romantic Honeymoon vacation on this amazing holiday island.
The island has become the number one choice for couples from all over the world looking for that perfect Honeymoon location, it offers all the ingredients with spectacular scenery and a huge selection of luxury accommodation. Take a look at some of the special properties that you can choose from including Ariadne Villa with its spectacular Caldera views its simplistic luxury design. To the south of the Caldera in the area of Akrotiri the amazing Ambassador all suite hotel and villas, each suite features its own private plunge pool and offers some of the best views in Santorini. This property will suit those guests that also enjoy the comforts of a 5 star hotel with excellent facilities including first class restaurant and luxury Spa. On occasions it may be that a larger property is needed for that special occasion, maybe children are also part of the celebrations or you just want a bit more space, well there can be no better choice than Cavo Ventus villa which again offers fantastic views and luxury facilities.
For those people looking to combine the wedding and Honeymoon all in one location then the perfect choice could be the Anema Residence which is quietly situated in over 6000 square meters of private land. This property features a number of individual villas most of which have a small private pool, the whole property can house around 30 guests in total and still manages to offer privacy to each house. The complex includes the Zephyros villa which can sleep from 2-4 guests, Tramountana Villa for up to 6 guests with its own private pool and the delightful Villa Levantes which can sleep 4 to 6 guests in comfort also with private pool plus great views.
The island is now firmly placed in the top locations in the world to experience the perfect Honeymoon, but make sure you make your reservation well in advance as the best properties get reserved way in advance.