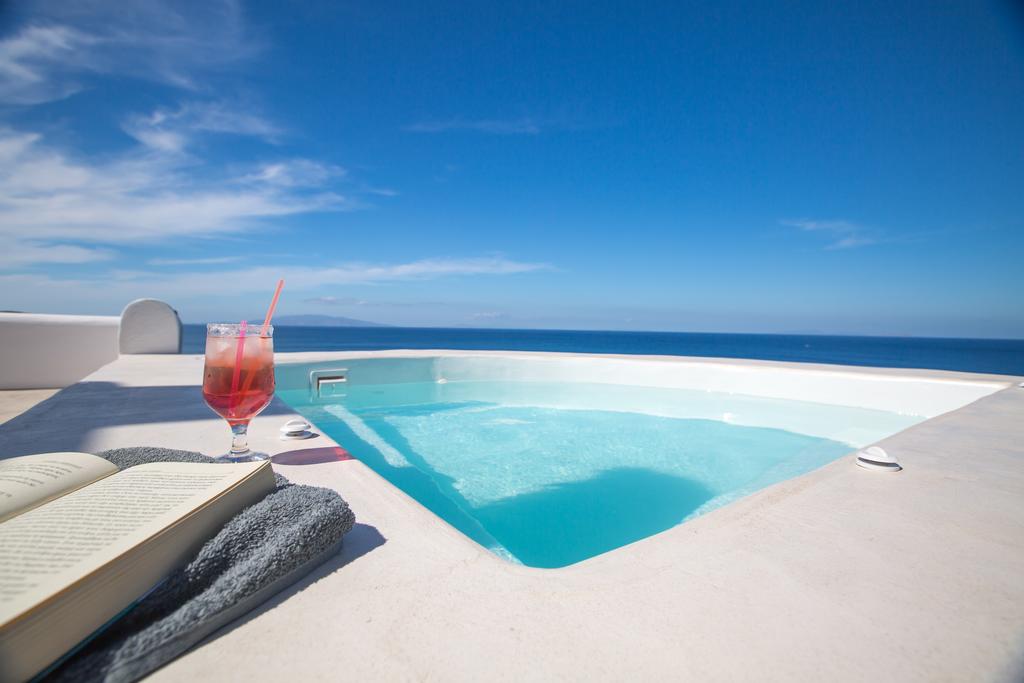 Santorini offers
Santorini is busy this summer but will still have some availability and can offer discounts of up to 40% in some accommodations for the early and late season….
Santorini is one of the most popular destinations in Greece and offers a great selection of holiday accommodations including some beautiful villas in spectacular locations. We have a number of properties that are offering some very good rates for the early and late season, in some instances up to 40% off the regular rates. If your thinking of spending some days on the island please contact us for our latest offers.
To make a request for the best available offers click here
 Heaven on Earth Private Villa Imerovigli
This property is set in a prime location overlooking the blue Aegean in the area of Imerovigli which is located close to the island's capital Thira.
The Villa can sleep up to 6 guests in total, it features 3 bedrooms a well-equipped kitchen, comfortable lounge area and on the terrace, you will find a hot tub with amazing sea views.
We can offer some very good rates for your visit to Santorini and the Heaven on Earth Villa, please contact us to find the latest deals and availability.
Lovely house, great location, and very interesting rates!
 Zenith Blue Villa Imerovigli
The Zenith Blue Villas is a luxury collection of villas and suites located in the village of Imerovigli, each property offers amazing views of the Caldera with the shimmering Aegean sea just below.
The smaller villas can sleep 2 guests and the larger 2 bedroom properties can sleep up to 5 guests. This small luxury complex offers a small pool for the use of its guests which also has bar service, making it a great place for early evening cocktails.
Some of the villas also feature a private hot tub with views of the Caldera.
This is a delightful complex and is located in a prime spot!