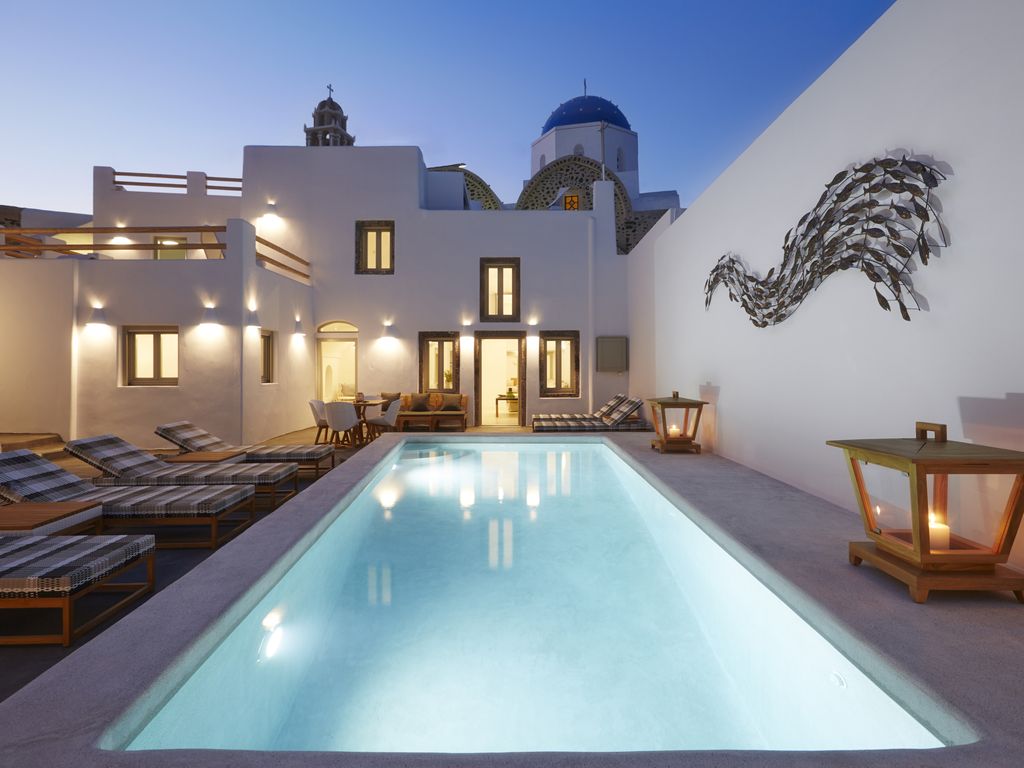 Santorini Special Offers
Santorini Special Offers
Now with discounts up to 25% on regular rates
Beautiful Cave houses, restored Captains Mansions and Caldera view villas now with discounts for summer 2019
—————————————————————
The question is can you find Santorini special offers, the answer is yes it is possible but you just need to know where to look.
The island of Santorini has become one of the most popular holiday destinations in the Mediterranean with people traveling from across the globe to visit this unique Greek island.
Accommodation rates are higher than most other islands with the exception of Mykonos which also attracts a similar style of holidaymaker. During the summer months, rates vary and can go up and down at very short notice when the island's accommodations are filling up the rates will also increase, but when they have extra availability it is possible to get a good deal.
When looking for hotels or villas within a month of travel it is possible to find some excellent rates which can be 30 to 50% lower than the regular rate, but if you see something then book it as things can change in a very short space of time. Caldera villas and hotels are always in high demand, so take a look at properties in the villages of Megalochori and Pyrgos, many have lovely Caldera views and the rates can be half of the accommodations hanging on the cliff edge.
The area of Akrotiri has some beautiful new villas and suites also with amazing views, this part of Santorini is on the up and is a great place to stay with lower rates, but lovely sunset views.
The holiday resorts of Kamari and also Perissa has lots of hotels and a few villas also, here you may find some bargain rates last minute, some of the larger hotels will sell rooms off just to fill the property.
On occasions it can work against you if you leave it late, if not so much accommodation available on the island the owners will put the price up, even last minute as they know people need a place to stay, this is the chance you take.
Recently some beautiful accommodations including Finikia houses have made some great offers, this property has lovely views of the Aegean sea and is less than 10 minutes walk from the center of Oia.
A property with Caldera views and great deals Akrotiri Cape 9 villas, a lovely collection of suites and villas ideal for families, couples and friends looking for perfect views and sensible rates.
Santorini has new villas, hotels and luxury suites opening every season, Santorini Villas has some of the best rates available for accommodations on this beautiful island.
This summer bookings are a little down for various locations in Greece including many of the popular locations, this means offers will be available. The larger islands like Corfu have some great deals, Crete and Rhodes also have some late availability.
Whichever grade or style of accommodation you are looking for, should it be a family villa, stylish boutique hotel or a luxury Greek hotel you can find a great deal this summer.