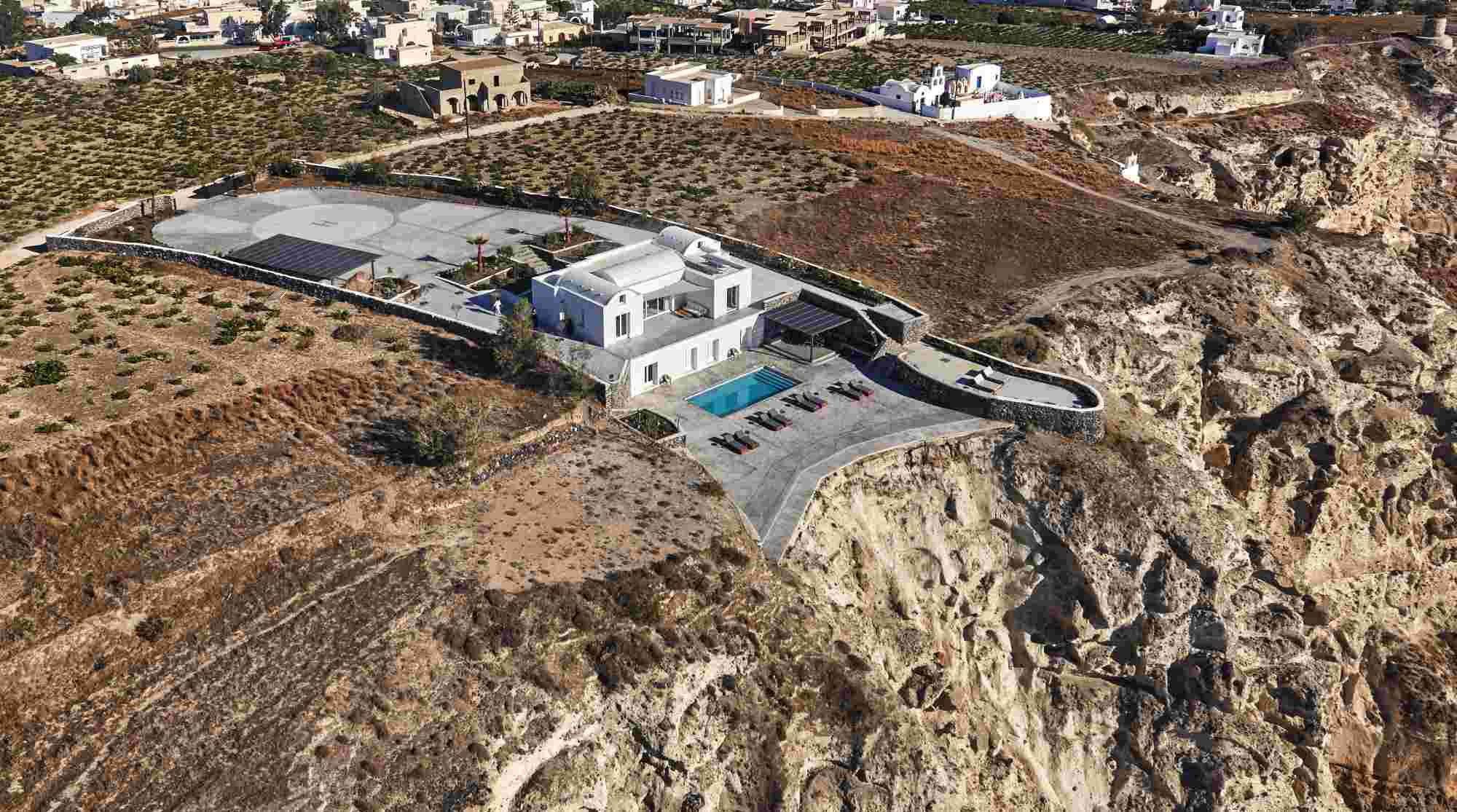 Santorini Luxury Villas
Santorini Luxury Villas
The most luxurious villas in Santorini
Amazing villas and suites for groups, singles and families.
—————————————————————
Every year new villas and luxury suites open for business on the beautiful island of Santorini all trying to go that little bit further to impress their guests.
Take a look at what is available in the ultimate in luxury on Santorini.
Megalochori Luxury Estate Villa
This exclusive villa is one of the most luxurious rental villas on the island of Santorini. Offering 5 ensuite bedrooms, large private terrace with amazing views and heated pool.
The villa is part of the 5 star Vadema hotel which gives the guests access to extra facilities including personal chef if required.
The villa also has a helicopter pad in the grounds should you wishh to arrive in style.
Daily rates start from €5,000 including breakfast.
More information on Megalochori luxury estate villa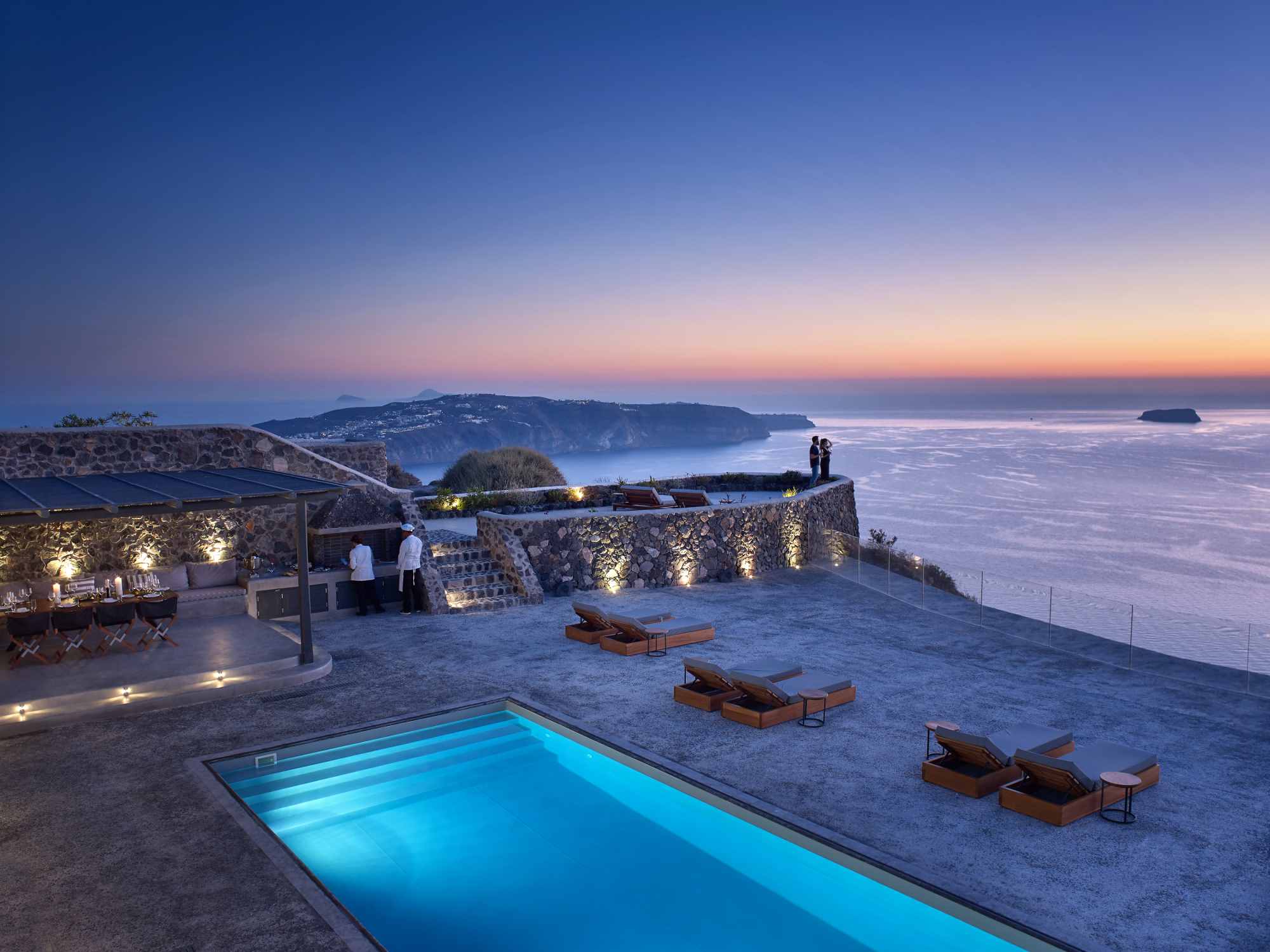 Santorini Hieghts Pyrgos
This is the perfect choice for a romantic vacation with amazing views and luxury facilities.
Private suites and stylish villas for couples to enjoy and relax.
Daily rates start at around €500 
More information Santorini Heights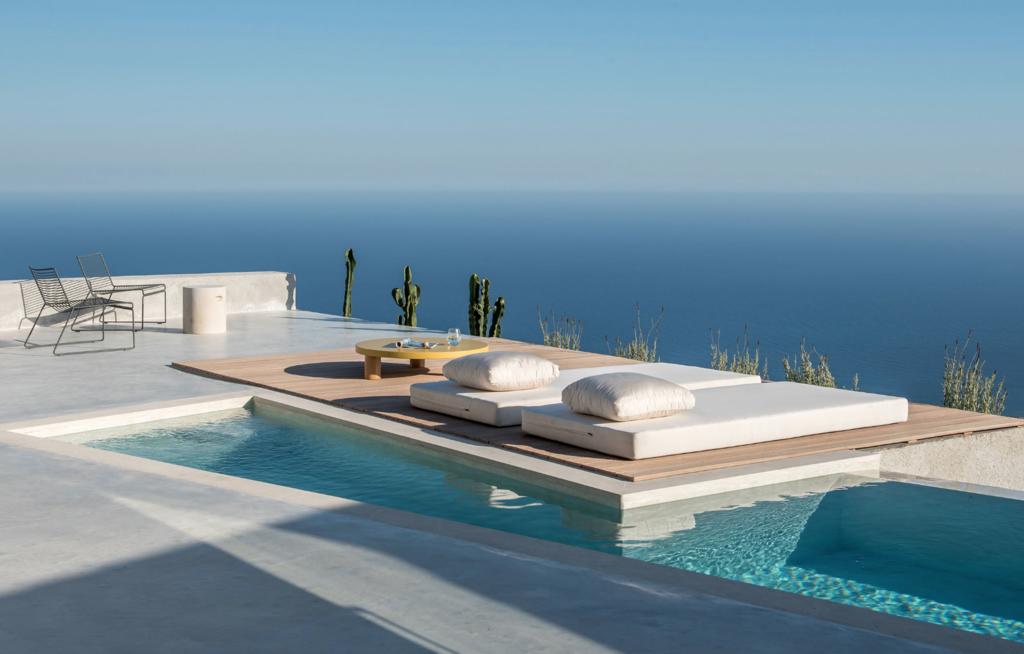 Orion Villa Oia
Wonderful location with unobstructed views of the caldera.
This villa would be the perfect choice for a family or group of friends looking for a luxury villa close to the village of Oia.
Private pool and beautiful suite with jacuzzi on upper level.
More information Orion Villa Oia
Villa Kyklos
If you want a private location then this could be the villa for you. Set on a hillside overlooking the island and with views to the island of Anafi.
Super stylish decor and large terrace with private pool.
Daily rates start around €800
More information Villa Kyklos Pyrgos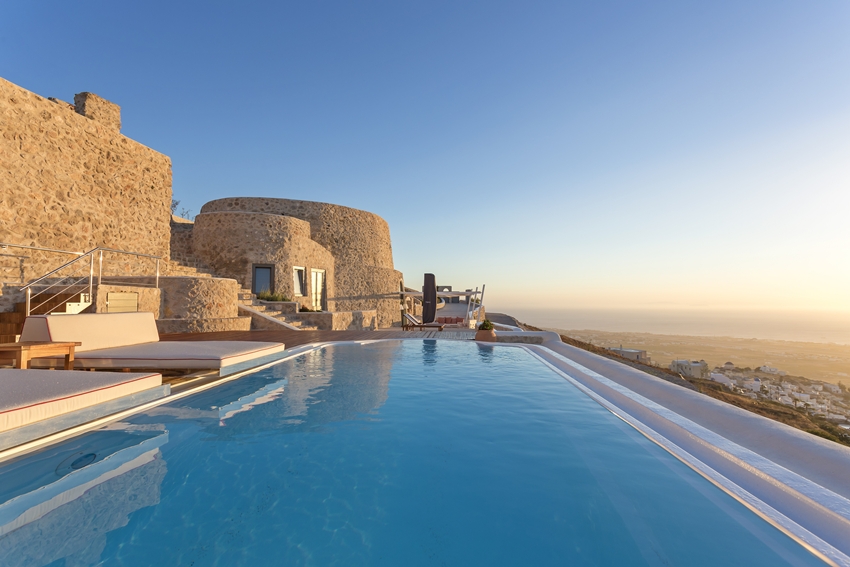 Serenity Villa Oia
Luxury 3 bedroomed villa close to the entrance of Oia.
Part of the Amaya collection of luxury villas and suites, perfect choice for friends or family.
More information Serenity Villa Oia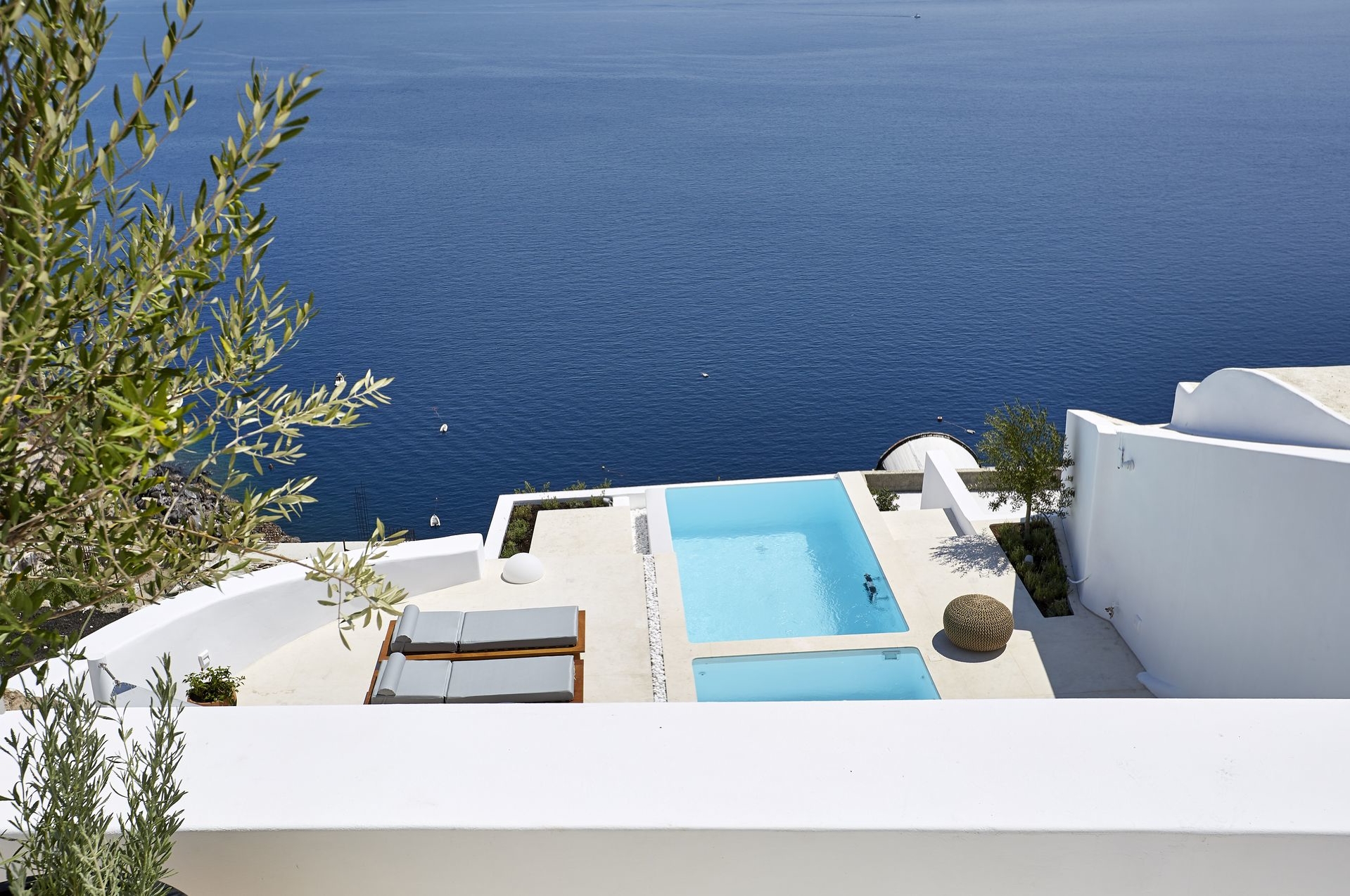 Private Residence Ak
Very modern and luxurious accommodation for up to 10 people in 5 ensuite bedrooms, large private pool and spacious sunbathing terrace.
Private grounds with amazing caldera views.
Very private and perfect for that special wedding.
The terrace can accommodate up to nearly 100 guests.
More information Private Residence AK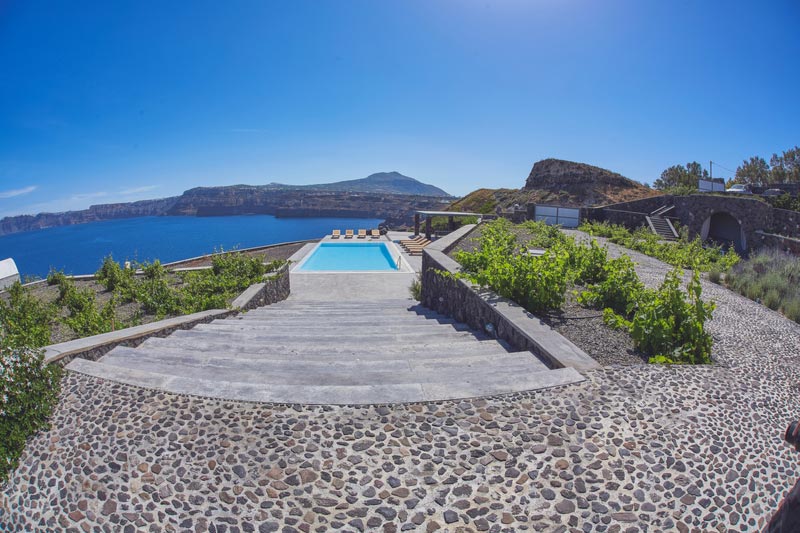 Astra Private Villa Imerovigli
New and exclusive with caldera views and infinity pool.
This 2 bedroom villa is the perfect romantic hideaway and offers luxury boutique hotel facilities.
Daily rates from around €2000
More information Astra Private Villa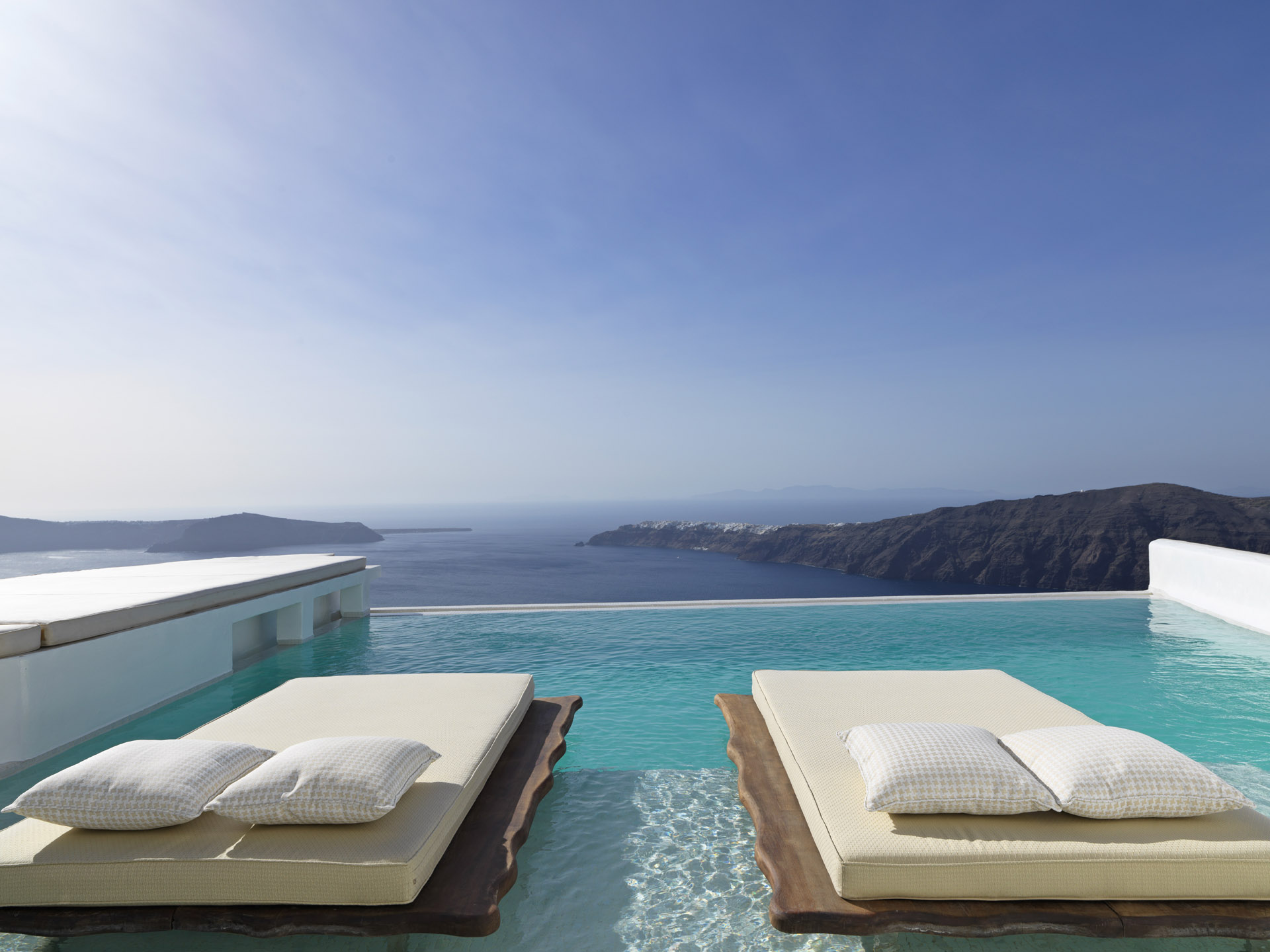 Celestia Grand Fira
A small collection of high quality villas with amazing views and luxury facilities.
Located close to Fira which makes it ideal for restaurants and tavernas.
Daily rates from around €1100
More information Celestine Grand