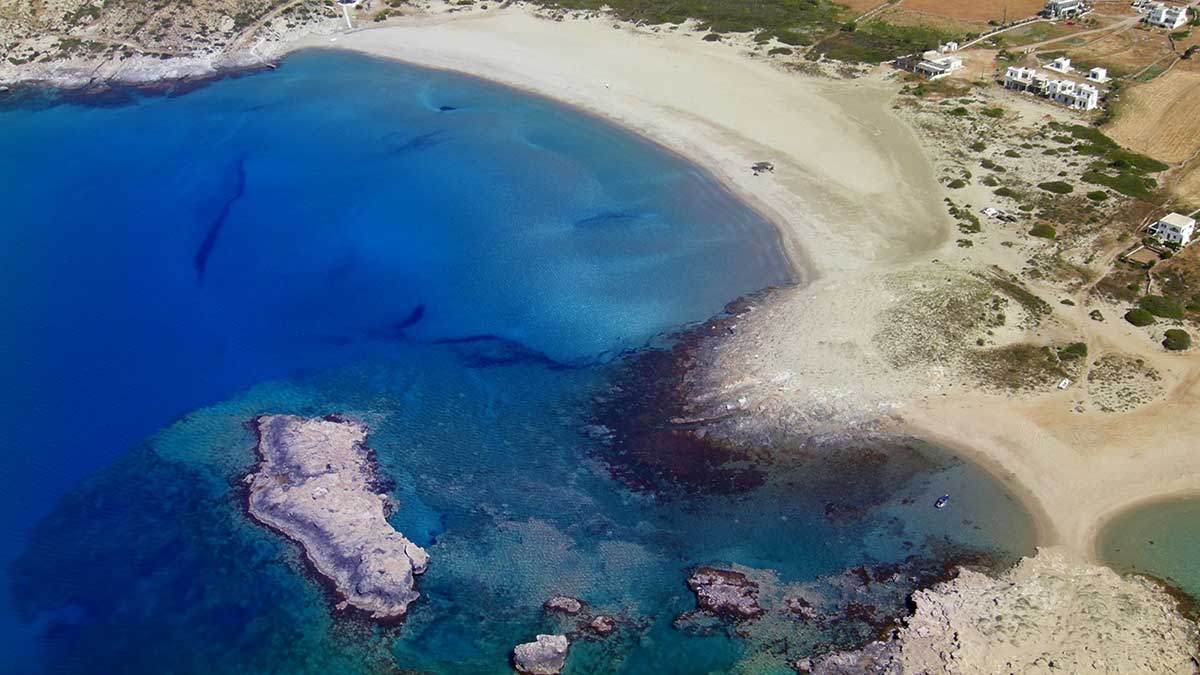 Ios holidays
Ios island, great place to visit with some amazing beaches and just a short hop from the island of Santorini.
It takes less than one hour to get from Santorini to the beautiful island of Ios, here you will find some amazing beaches, great tavernas and some very good value accommodations. There are various options on places to stay, the port area with the beach of Gialos is always a good choice. Around the port are many places to eat including some of the best value gyros grill restaurants, the beach is good for swimming and never too busy. The bus takes you up to the main town [Chora] and then onto the magnificent beach of Mylopotas which is one of the best beaches in greece. This is also another area with lots of accommodations including a number of high quality hotels, many rooms and also some nice studio apartments for rent.
For a great day out head for the beach of Manganari in the south of the island, you can hire a car or take the local bus which goes down in the morning and returns late afternoon. Here you find 3 wonderful beaches which never get busy not even in August, some very nice tavernas of which I like to eat in Venus which offers great traditional greek food. There are a number of accommodations in this area, but only if your looking for something out of the way and quiet evenings relaxing over dinner in one of 3 tavernas backing the beach.
Over the past few years some high quality hotels have opened including Relux boutique hotel just along the port which offers lovely rooms, a nice pool area and a good quality restaurant overlooking the port. Agalia luxury suites is regarded as maybe the best hotel at this time, nice view across the bay to the port, small beach below and great pool area. Rooms are all spacious with some of the best suites offering private plunge pool.
A visit to Pathos Sunset lounge is a must, located just around the coast from the port, great place to hang out in the day listening to chilled music and enjoying good food with great cocktails. Or early evening when the mood changes a little and the place livens up with some good sounds from the resident DJ, this is really a great place to visit if your in the area.